Dragon Gate Martial Arts
Dragon Gate Martial Arts
Dragon Gate Martial Arts is a veteran-owned and operated martial arts school. While our primary focus is Kung Fu (Shaolin 5 Animals System, Praying Mantis System, Chin-Na, Wing Chun, sparring, and weapons), we have also added Tai Chi classes every second and fourth Tuesday.
In addition, Reiki sessions are available, as well.
We have classes for kids and adults and offer a relaxed, family-friendly atmosphere where everyone can be their best!
Special Classes and Events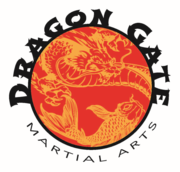 Class Days and Times
Adult Classes
TAI CHI: Every second and fourth Thursday
6 PM to 7 PM
REGULAR CLASSES:
Tuesdays 6:30 PM to 8 PM
Wednesdays 6:30 PM to 8 PM
Saturdays 11 AM to 12 NOON
Kid Classes
Wednesday 5:30 PM to 6:15 PM
Fridays 6 PM to 7 PM
Saturays 12:15 PM to 1 PM
Address and Contact Info