Localvore Colorado
Contact Members for Local Products and Services to Build a Stonger Community!
The Colorado Localvore CoOp aims to market locally produced products and encourage healthy choices.
HURRAH!!!!
The Fountain Farmer's Market is starting up on Tuesday May 29th!!!
Go to Fountain Farmer's Market page for details
The CoOp will be sponsoring activities and contests at Hanover Days June 9 & 10 at the Kirk Hannah Park near Hanover Road and Peyton Highway. Come and join us for:
Creative Arts
Judge - Bonnie Nelson

Saturday 10 AM
Baked (recipe including ingredients, cooking method and time must be included. Baked entries become the property of the event and may be sold with proceeds going to event expenses) - Localvore Coloraso CoOp
Canned (canned entries must be labeled with processing method, time, temperature, altitude, and pounds of pressure. Consult USDA guidelines) Localvore Colorado CoOp
Dehydrated (1/4 cup, recipe including ingredients, cooking method and time.) Localvore Colorado CoOP
Naturally fermented (Must include recipe, ingredients, cooking method and time.) Hillbilly Farms
Miscellaneous – Duesling and Sons
Needlework – 4D Farm Stand
Arts and Crafts – Lisa's Creations
Floriculture – Sue's Floral
Horticulture - Midway Hanover Permaculture Club
Hanover Heritage – Acheivement Gallery, Lori and Bill Brazil
Hanover Hussie/Hussler
Commissioner's Award - County Commissioner Longinos Gonzalez
Goat Milking to Butter Contest
Sunday 8 AM
Poultry Clinic and American Poultry Association Show
Colorado Poultry Clinic
Sponsor for Youth Awards - State Senate Candidate Dennis Hisey
Sunday 10 AM
Stick Horse Show & Race
Judge - Nichole
Hoola Hoop Contest
Sponsored by Katie Widau - Farmer's Insurance
Contact Donna La Chey for more information 719-205-8574 or donnajlachey@hotmail.com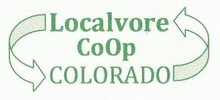 DID YOU HEAR!?!?
Some members are selling items at the 4D Farm Stand in Midway which Lisa has. It is open Tuesday - Saturday.
Localvore Colorado CoOp Tentative Presentation/Demonstration Schedule
Providing a way for Fountain residents to stock up for the Winter months with storable food products grown and sold by local farmers as well as ideas and needed supplies and books
Food Storage Demonstrations
Food Safety and Educational Materials
Kids Activities
Shop for potatoes, onions, garlic, root crops, winter squash, beans, cornmeal, meat, honey, cheese, herbs, jams, jellies, pickles, extracts and more
Sharing tips on food storage, alternatives in root cellaring at home, drying, fermenting, making extracts and more
Homemade Soup and Handmade Bread will be available to enjoy by donation
If you are interested in being a vendor or want more information, contact Donna at 719-205-8574
We offer a variety of products here at the Localvore Colorado CoOp. Our CoOp members sell items such as:
Egg shares or by the dozen (half dozen too!)
CSA Vegetable shares
Home canned goods
Dried herbs
Poultry
Jewlery
Non GMO animal feed
Knitted Items
Plants
Fresh Baked Goods